Therese Bogan, MFT
therapy, creativity, wellness
Dear Future Client,
It is no easy task to look for a therapist.  Finding a therapist takes a lot of searching and knowledge to decode all the therapeutic methods and approaches and determine which is the best fit for you.
Do I really need this?

What am I going to get out of this?

How do I know what is healthy and what is 'normal?'

Is this a good time for me to start this process?
Most of you have spent a long time with the thought of therapy rolling around inside of you, and now something has changed to make it time to start.  The first step is using the courage and openness you already have to honestly explain what is bringing you to my page.  It means a lot to me that you have reached out – and I am happy to give you a direct answer about the questions that are coming up for you.
Many of us have deep life experiences that have shaped the way we are, or, have left a mark that affects how we relate to others.  Some couples know that their best bet is to have support in their relationship, given their past or their future plans.  Some people have deep talents and a rich life, although they understand that they are carrying something, from their childhood, that sets them apart.  Wherever you are in your motivation for therapy, here are a few points about what you might consider when starting.
1. Therapy is about your wellbeing – personal, social, and professional development …

2. There is no quick fix – although there are naturally effective and sustainable ways to generate health…

3. Resilience – you have a natural resilience – You have a natural resilience which can be fostered, and this healing force needs your attention…

4. Therapy can be painful sometimes – we all have parts of ourselves that don't fit who we think we are, or which cause us troubling depressions or anxiety …

5. I am your therapist – it's not like your friends, family, parents, or priest …

6. Be honest – Your honesty will show us where we can start working …

7. Expectations – it's not about your past or future, but both might look and feel different if you stick with your goals and adjust your expectations …

8. Time and money – this will take an investment of time and money.  You can understand it through the idea of health integration or preventative health.  Let's talk about what that looks like directly, here.
Each time I hear from you, I remember how dizzying and strange starting therapy can be.  When you finally give over to the idea that you might deeply benefit to partner up with a professional to really understand and learn about what you are dealing with inside yourself or your relationship, you need some facts about how I work and what to expect.  The best policy is to ask me directly.
In the corporate sphere, integration is serviced for organizations through individual coaching, team building, and in developing strategy.  I work as a consultant for organizations, creating service with integration as the core focus.
The fact that you are seeking here speaks to your strength and ability.  Trust your process.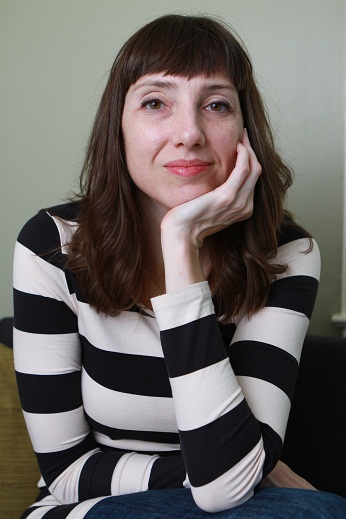 Therese Bogan, MFT, received an MA in Integral Counseling Psychology through CIIS in 2004; and holds a BA in Cultural Studies from the University of Minnesota.  Her therapeutic focus comes from Family Systems and Family Stress theory combined with intensive training in Somatic Trauma-based practices and Attachment Theory. Therese's belief system about therapeutic service is rooted in the principal that families have the power to heal themselves, where ever their bodies reside.  Her practice is guided by a process of integration promotes resilience in relationships expressed in our livelihood, social life, and beyond.
Therese has worked with
people
from different cultures, family structures, and professions ~ supporting their empowerment in personal and professional development, both locally and abroad.  She also provides consultation services for companies, facilitating workshops in team building, perspective change, mindfulness, and leadership coaching.